Educational LInks
LearnATest.com
Library provides online practice tests that are true previews of the official exams.  Tests available include: academic exams, adult basic skills, civil service exams, cosmetology licensing exam, EMS and firefighter exams, law enforcement
Access from Home:
| | | |
| --- | --- | --- |
| | Student Research Center | Through the , users can easily pre-determine which content sources (e.g., Magazines, Newspapers, Biographies, Country Reports, Film & Video) will be included with their search. They can also search their databases by topic heading, make use of an online dictionary and encyclopedia, explore the top searches of the day, and even limit their search according to appropriate Lexile reading levels. |
| Access from Home: | Yes |  NOTE: For remote access, add "LD" before your library card number and don't add any spaces. |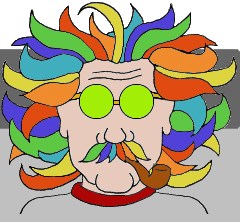 College, College Scholarships, and Online Degrees.
Our goal is to help you quickly and easily find and learn more about the traditional colleges, online colleges, career schools and/or graduate schools which best meet your individual educational needs. – See more at: http://www.college-scholarships.com
Gale  Courses

Welcome to our Online Instruction Center.
Library Offers Access to Online Courses
Never stop learning.  Whether you're looking for college-level, professional development, or personal enrichment courses, Little Dixie Regional Libraries now offers hundreds of online courses that are accessible anywhere online, 24/7. Gale Courses online courses offer well-crafted lessons, expert online instruction, and interaction with fellow students.
Gain valuable knowledge you can immediately apply to your life or on the job.  Popular course titles include: Accounting Fundamentals, Creating Web Pages, Grant Writing, Introduction to the Office Suite (Word, Excel, etc.), Medical Terminology, Prepare for the GED, Real Estate Investing, Resume Writing Workshop, SAT/ACT Preparation, Secrets of Better Photography, and Start Your Own Small Business.  New courses are introduced monthly to suit the needs and interests of a wide range of learners.
Best of all, library cardholders may enroll in up to five Gale courses per calendar year, with the library covering the cost of enrollment.
Contact us at  gale@little-dixie.lib.mo.us to learn how you can benefit from this great resource.  Or visit http://ldrl.org.
Your Source for Online Software Training
Available at Our Library!
Your Source for Online Software Training Available at Our Library!
For over 10 years, Atomic Training has provided high-impact e-learning solutions to over 16 million users in 45 countries.
Unlimited access to more than 40,000 easy to understand online training videos
Access tutorials anytime, anywhere: Save time and learn at your own pace.
Improve job skills: Choose specifc software-training tutorials to fit your needs.
Increase profciency: Become more profcient in basic computer applications through easy-to-understand tutorials for all ages.
Mobile device training: Get more out of your mobile devices, including smartphones and tablets.

Your Driver Education program contains the following state-specific information:
10 car practice tests
6 motorcycle practice tests
3 CDL (Commercial Driver's License) practice tests
3 online driver's manuals (car, motorcycle, CDL)
An FAQ section with detailed answers to 100+ DMV-related questions