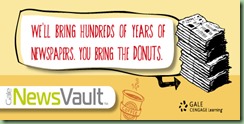 Users away from the library can log on with their library card along with the letters LD in front of the numbers.  i.e.  LD9200……
Academic
See what GVRL can make possible for your students and faculty when you deliver more than 12,000 eBooks from over 100 industry-leading publishers for every discipline and a unique research experience with.
Public
From "how-to" to health to homework help, eBooks on GVRL from Gale and our premier publishing partners serve the research needs of your community.
School
eBooks from Gale and premier partners including ISTE, ASCD, ABC-CLIO, DK, and Encyclopedia Britannica to support the K-12 core curriculum with GVRL.
Government and Special
Support research, professional development, and more with reference and monograph titles on GVRL.
Award Winners
Support your library community with the best titles available. Review award-winning titles on GVRL here.
Training
Whether you are looking for product-specific, task-specific videos or want to schedule on-site training, Gale offers many opportunities to learn how to use our resources better.
Sales Support
Get the most out of your investment with Gale. Access hundreds of items – from website widgets to custom reports to training to your own personalized web site.