Outreach Dept
The Branch Without Walls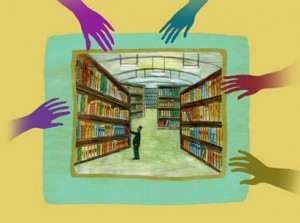 Adult Outreach Services exist is to help homebound patrons enjoy the library while not necessarily having to physically visit the building. Delivery of books, magazines, and books on CD or cassette are scheduled for any patron in need.
To be eligible for the Outreach program, the patron must have a physical disability or is homebound due to health reasons, which prohibits them from coming to the library.
The patron profile and Outreach certification, two documents required by the library to officiate Outreach, must be filled out and completed by certified personnel before deliveries of books can begin.
Our target audiences include:
Homebound adults and those in nursing or retirement centers
Children and young people in day care centers, Head Start programs, and special at-risk programs
For dates of delivery please check our online calendar .
For more information contact your local branch library
or the Outreach Department at (660) 263-4426 ext. 18