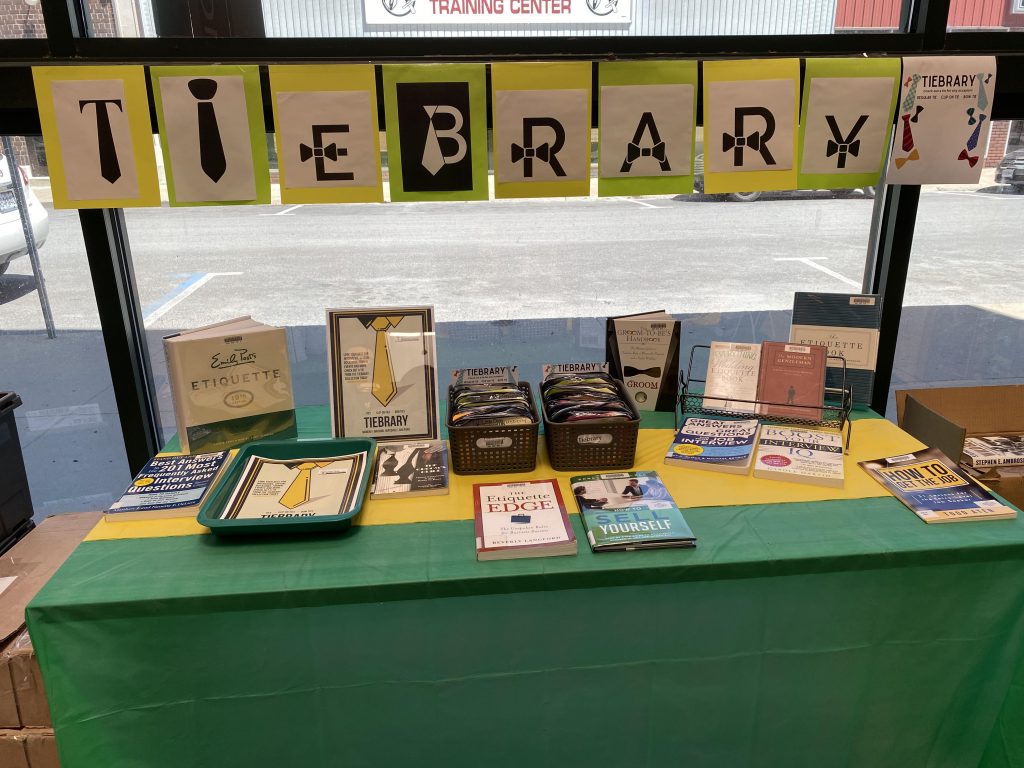 The "

Tiebrary

" was added to the vast array of Little Dixie Regional Libraries' collections when a need arose within the community. "Dress clothes are hard to find within our community. While some items are able to be purchased, some things are extremely expensive and hard to find. We wanted to be able to serve those within our community who need these items," said LDRL Director Rachael Grime. 
Ties are directly in correlation with the library's focus on enriching the lives of the patrons within the library's district. In conjunction with ties, patrons have access to resume building resources, materials on job interviews, and testing help for a potential career. 
There are traditional ties, bowties, and pre-tied ties available for 14 day checkout to anyone with a library card. Collections are available at the Moberly, Huntsville, Madison, and Paris Libraries. Ties can be placed on hold within the library catalog. 
Each

tie

comes with instructions on how it can be tied and worn within the package