List of Departments at the library
Departments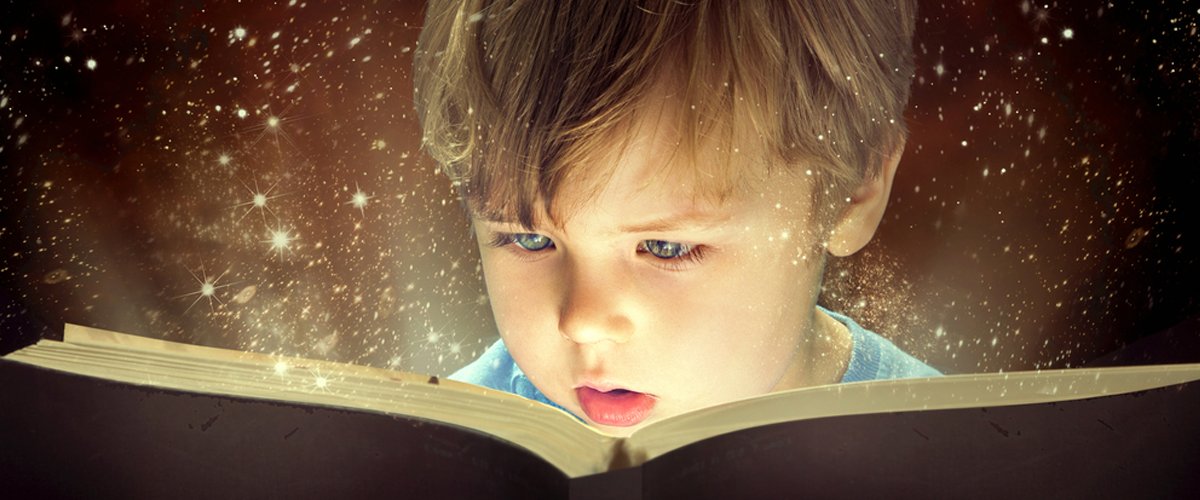 ● Fiction Picture Books
Our fiction picture book section is comprised of many well known authors, ranging anywhere from the amazing Eric Carle, to talented Patricia Polacco. This collection is arranged in alphabetical order by the last name of the author. Every book is sure to have engaging illustrations, themes, and storylines that leave youngsters wanting to read more! These books have a 4 week check- out limit.
● Nonfiction Picture Books
Our non-fiction picture book section is filled with several intriguing, educational books that provide children with factual information based upon a variety of themes. Some of the themes covered in this collection range from books about religion, fairy tales, health and wellness, history, animals, and much more! Every child is sure to learn something new and exciting about the world around them by reading a nonfiction book!
● Building Block and Show Me Reader Award Nominees
Every year we hold a small collection of books that have received either a Building Block Award, or a Show Me Reader Award. Books with these awards are most commonly read in schools during the current school year and are most likely books that your child will be encouraged to read by their school teacher. These books do not stay on our shelves for long as
● Holiday Themed Books ( Christmas, Easter, Halloween, Thanksgiving, Hanukkah, The 4th of July, and Valentine's Day!)
Our holiday book collection follows themes based upon every traditional holiday.This collection focuses on the joyous ambiance of the ever-so fast-approaching holiday seasons, and is sure to provide your child with hours of hours of educational entertainment! Our Board book collection is available for those children who are either just beginning to read, or who are not able to read yet. These books are full of colorful tales and where the illustrations catch the attention of a developing infant and a allow a young reader to associate basic words
● Easy Readers ( Grade Level 1-5)
Our easy reader collection is great for those children who are just beginning to read, and or already have some reading skills developed, but may need to work on practicing those skills. These books are available in a variety of different formats, such as chapter book style, simple one-line sentence style or one word sentence style! Your new reader is sure to develop their reading skills while navigating the pages of an easy reader!
Circulation Dept
Circulation Check Out Rules:
No renewals on reserved items.
No renewals after an item is six weeks overdue
No new check outs if patron's record has any item more than six weeks overdue.
No more than 30 items can be checked out to a patron's card at one time.
Maximum of 2 renewals per item.
Patrons must present library card to check out items.
Patrons may not check out more than the specified number of listed items.
Patron's must use their own card, not someone else's.
Patron's must be 12 years of age or in the 6th grade in order to have internet privileges.
We currently have 40 libraries with whom we can borrow materials from.
Genealogy
Genealogy Databases go here!, Fold3, Ancestry, Heritage Quest, Newspaper Archive, World Vital Records, America's Genealogy Bank, MyHeritage Database, America's Newsbank
Image
Link to Site
Description
Remote Access
How To!
Newspaper.com
Newspapers.com is the largest online newspaper archive consisting of 300+ million pages of historical newspapers from 10,700 newspapers from around the United States and beyond. Newspapers provide a unique view of the past and can help us understand and connect with the people, events and attitudes of an earlier time.
World Collection is perfect for:

Historians
Genealogists
Family Historians
Researchers
Teachers

At World Collection it's easy and convenient to search or browse the collection to find news, notices of births, marriages and deaths, sports, comics and much more. Our high quality digital images and powerful viewer provide the best look at these historical papers and make it easy to print, save and share what you find.

Visit World Collection Getting Started page for more information about using World Collection, to learn more about subscription options, for help managing your account or to contact us.

Thanks for visiting World Collection.
Yes
Fold3 at the Library
Fold3 Library Edition provides convenient access to US military records, including the stories, photos, and personal documents of the men and women who served. Access from Home: Yes Use your library card number
Yes
Your current library card number!
Ancestry
Enter a few simple facts about recent generations of your family. We'll use what you enter to try and find more about your family in the world's largest online genealogy collection of historical records and family trees.
No
NOTE: This database can only be accessed at the library.
HeritageQuest Online
Our HeritageQuest line represents the most comprehensive collection of genealogical and local history information available anywhere. In addition to the entire U.S. federal census, HeritageQuest microform products provide vita
Yes
Your current library card number!
Newspaper Archives
NewspaperARCHIVE is the world's best resource for
historical and genealogical information.
Our unique archive spans more than 400 years of family history,
small-town events,
world news and more. Explore your family tree and discover your history
atNewspaperARCHIVE.com,
the world's largest online newspaper archive.
Yes
No Requirements
America's Genealogy Bank
America's GenealogyBank
Search and browse more than a billion genealogy records from 1690 to the present, including obituaries, marriage notices, birth announcements, casualty lists, military and government documents, and more. Includes historical newspapers, books and documents, as well as the Social Security Death Index.


Yes
Your current library card number!
MyHeritage Database
What's in the MyHeritage Library Edition

More than 5 billion historical records from all over the world
The USA federal census (1790-1940) and the UK census (1841-1901) with images
1.5 billion exclusive family tree profiles from MyHeritage and Geni
816 million US public records
Hundreds of millions of Nordic records
More than a hundred million tombstone photos
More than 80 million historical photographs
Military records, immigration records and passenger lists
Citizenship & naturalization records
Directories, guides, references, biographies and yearbooks
Government, land and court records
Wills and probate records
Exclusive databases such as the Jewish Chronicle historical newspaper
Additional content under license including Tributes obituaries, WikiTree, Billion Graves, Canadian Headstones and many others
200 million additional records added on average every month!


Yes
NOTE: For remote access, you need to put an "LD" In front of your library card number (no spaces)
America's Newsbank
America's Newsbank, Resources
Yes
Your current library card number!
WikiTree
Genealogy Newsbank
Search and browse more than a billion genealogy records from 1690 to the present, including obituaries, marriage notices, birth announcements, casualty lists, military and government documents, and more. Includes historical newspapers, books and documents, as well as the Social Security Death Index.
Yes
Library Card Number
Divorce Records Reunions Moberly Monitor Index Headlines Do You Know These People? Births Anniversaries Marriages Obituaries
| | | |
| --- | --- | --- |
| | Divorce Records | Divorce Records taken from the Moberly area newspapers |
| | Reunions | Family Reunions that were posted in the Moberly area newspapers |
| | Moberly Monitor Headlines | Moberly Monitor Headlines taken from the Moberly area newspapers |
| | Do You Know these People? | Taken from the Do You Know section of the local papers. |
| | Births | Information taken from the births section of the local newspapers. |
| | Anniversaries | Information taken from the anniversaries section of the local newspapers. |
| | Marriages | Information taken from the Marriage section of the local newspapers.. |
| | Obituaries | Taken from the Obits Section of the Local Newspapers. |
| | | |
Family Search
Bring to life your family's history by exploring the lives of those that came before you.
Yes
No additional info needed
Ancestry, Inc.
Ancestry dot com. Can only be used at the library.
No
Fold3
Fold3 Library Edition provides convenient access to US military records, including the stories, photos, and personal documents of the men and women who served. Access from Home: Yes Use your library card number
Cyndi's List
Welcome to Cyndi's List

Cyndi's List has been a trusted genealogy research site for more than 20 years. Cyndi's List is free for everyone to use and it is meant to be your starting point when researching online.

What exactly is Cyndi's List?
A categorized & cross-referenced index to genealogical resources on the Internet.
A list of links that point you to genealogical research sites online.
A free jumping-off point for you to use in your online research.
A "card catalog" to the genealogical collection in the immense library that is the Internet.
Your genealogical research portal onto the Internet.

Bureau of Land Management General Land Office
Welcome to the Bureau of Land Management(BLM), General Land Office (GLO) Records Automation web site. We provide live access to Federal land conveyance records for the Public Land States, including image access to more than five million Federal land title records issued between 1788 and the present. We also have images of survey plats and field notes, land status records, and control document index records. Due to organization of documents in the GLO collection, this site does not currently contain every Federal title record issued for the Public Land States.
National Archives
The National Archives and Records Administration (NARA) is the nation's record keeper. Of all documents and materials created in the course of business conducted by the United States Federal government, only 1%-3% are so important for legal or historical reasons that they are kept by us forever.

Those valuable records are preserved and are available to you, whether you want to see if they contain clues about your family's history, need to prove a veteran's military service, or are researching an historical topic that interests you.
Library of Congress
The Library of Congress's mission is to engage, inspire, and inform Congress and the American people with a universal and enduring source of knowledge and creativity. Our vision is that all Americans are connected to the Library of Congress. Our websites offer public access to a wide range of information, including historical materials that are products of their particular times, and may contain offensive language or negative stereotypes.
National Genealogical Society
The National Genealogical Society (NGS), a 501(c)(3) nonprofit organization founded in 1903, is the premier national society for everyone from the beginner to the most advanced family historian. Our conference, publications, educational courses, and other offerings present continued learning opportunities.
Federation of Genealogical Societies
Serving the Needs of Societies Across the United States and Internationally
Ellis Island
The Statue of Liberty - Ellis Island
Find My Past
Findmypast (previously DC Thomson Family History) is a British-owned world leader in online genealogy. It has an unrivaled record of online innovation in the field of family history and 18 million registered users across its family of online brands, which includes Findmypast, Genes Reunited, The British Newspaper Archive amongst others.
Allen County Public Library
The ACPL Genealogy Center is a unique and valuable resource for the Northeastern Indiana community and the entire genealogical community at large. We have one of the largest research collections available, incorporating records from around the world. Our staff specializes in genealogy and is always available to help.
Daughters of the American Revolution
The Daughters of the American Revolution is an organization with a deeply rich history while also being truly relevant in today's world. More than 930,000 women have joined the organization since it was founded over 125 years ago. They became members to honor their heritage as well as make a difference in their communities across the country and the world. Learn more about the amazing history of the DAR and what members are doing today to continue that legacy.
Sons of the American Revolution
The National Society Sons of the American Revolution (NSSAR) is the premier male lineage society with sixteen U.S. Presidents and twenty seven Medal of Honor recipient Compatriots on our member rolls. With more than 208,000 members admitted since being founded on April 30, 1889, the NSSAR members are intensely devoted to serving the communities they hail from across all fifty states and in five countries abroad.
The Mayflower Society
General Society of Mayflower Descendants
Founded in 1897
Daughters of the American Colonists
NSDAC members are descendants of a man or woman who rendered patriotic or civil service to the American Colonies prior to 4 July 1776. We are a friendly lineage society with members working to preserve our heritage and record our history for future generations while serving our communities through Patriotic Education, Scholarships for American Indian students, marking historical sites, serving our veterans and more.
WikiTree
Our shared tree is open to the world. Everyone is invited to enjoy the fruits of the tree. However, those who activity help to grow it must agree with our mission and our nine-point Wiki Genealogy Honor Code.
Computer Services
Little Dixie Library Moberly Branch
offers 10 computers for patrons allowing 2 hours per day in the Moberly lab. There are two visitor computers allowing 30 minutes for individuals that are visiting the library that do not have a library card.
Using another persons card is not allowed for several reasons.
Important reason, there is money involved for printing transactions.
You would be responsible for others actions if someone were to use your card. i.e. logging onto illegal sites. If caught both parties will be banned from the library computers for six months, 1st offense.
Madison Branch
– Has 7 computers, Color Printer, Black & white printer. Two Web Catalogs and two Early Literacy Computers.
Paris Branch
– Has 7 computers, Color Printer, Black & white printer. Two Web Catalogs and two Early Literacy Computers.
Huntsville Library
– Has 6 computers, Color Printer, Black & white printer. Two Web Catalogs and two Early Literacy Computers. All public machines use Cassie from Librarica.com to manage time for the patrons on the computers and printing. This implements fairness for all patrons that use the computers.
Printing:
Black & White Copies are 15 cents
Color copies are 50 cents per copy.
The Branch Without Walls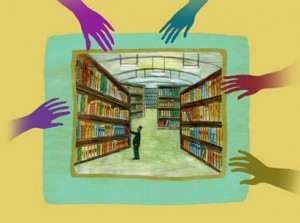 Adult Outreach Services exist is to help homebound patrons enjoy the library while not necessarily having to physically visit the building. Delivery of books, magazines, and books on CD or cassette are scheduled for any patron in need. To be eligible for the Outreach program, the patron must have a physical disability or is homebound due to health reasons, which prohibits them from coming to the library. The patron profile and Outreach certification, two documents required by the library to officiate Outreach, must be filled out and completed by certified personnel before deliveries of books can begin. Our target audiences include:
Homebound adults and those in nursing or retirement centers
Children and young people in day care centers, Head Start programs, and special at-risk programs
For dates of delivery please check our online
calendar
. For more information contact your local branch library or the Outreach Department at (660) 263-4426 ext. 18
The Reference Desk is where you can find help with those hard to answer reference questions. The desk is located at the north end of the second floor in the Moberly Library. The Reference desk is staffed with professionals eager to aid you in your research and quests for journal articles and books. Assistance is also available for the abundance of electronic database subscriptions the library offers, as well as the many other reference sources in the library. When accessing the library's resources from home and you find yourself in the need of some help with your research, you can call the reference desk staff for help during business hours at (660-263-4426) .Please don't hesitate to come to the Reference Desk with any questions about using our resources or with any problems you may encounter during your research.
Wolfner Library is a free library service for Missourians who are unable to use standard print materials due to a visual or physical disability. Materials are mailed to and from library patrons at their homes, postage paid. There is no charge, whatsoever, to the patron. Currently, over 11,000 Missourians actively use Wolfner Library.
The library's collection includes fiction and nonfiction audio, braille, and large print books for all ages. Over seventy (70) magazine subscriptions are available, and the library loans playback machines to those using audio books.
Wolfner Library is open Monday through Friday, 8:00 a.m. to 5:00 p.m. The library is located in the James C. Kirkpatrick State Information Center at 600 West Main Street in Jefferson City, Missouri.  
Wolfner Library Individual Application
Wolfner Public Access Catalog