List of Departments at the library
Departments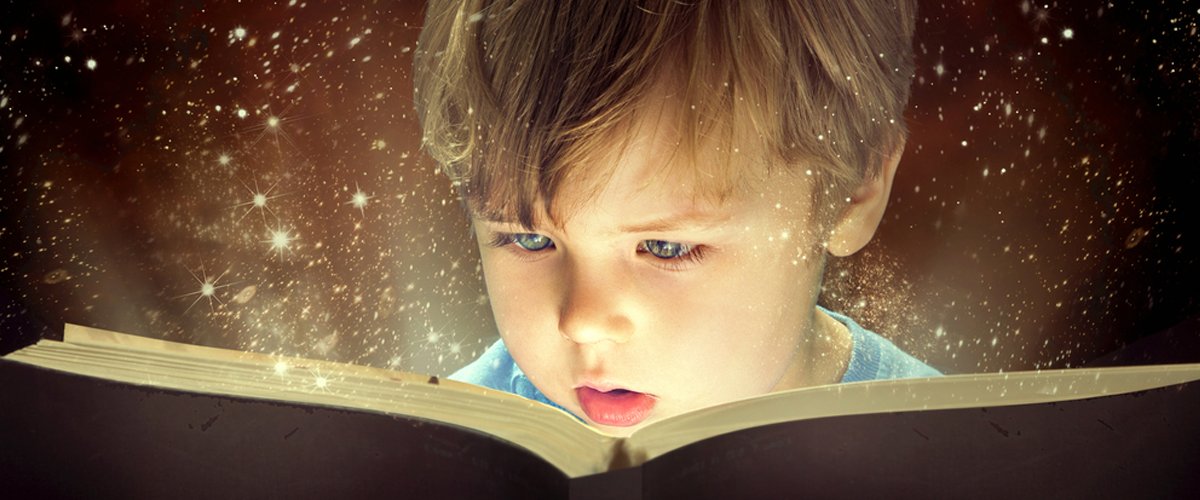 ● Fiction Picture Books
Our fiction picture book section is comprised of many well known authors, ranging anywhere from the amazing Eric Carle, to talented Patricia Polacco. This collection is arranged in alphabetical order by the last name of the author. Every book is sure to have engaging illustrations, themes, and storylines that leave youngsters wanting to read more! These books have a 4 week check- out limit.
● Nonfiction Picture Books
Our non-fiction picture book section is filled with several intriguing, educational books that provide children with factual information based upon a variety of themes. Some of the themes covered in this collection range from books about religion, fairy tales, health and wellness, history, animals, and much more! Every child is sure to learn something new and exciting about the world around them by reading a nonfiction book!
● Building Block and Show Me Reader Award Nominees
Every year we hold a small collection of books that have received either a Building Block Award, or a Show Me Reader Award. Books with these awards are most commonly read in schools during the current school year and are most likely books that your child will be encouraged to read by their school teacher. These books do not stay on our shelves for long as
● Holiday Themed Books ( Christmas, Easter, Halloween, Thanksgiving, Hanukkah, The 4th of July, and Valentine's Day!)
Our holiday book collection follows themes based upon every traditional holiday.This collection focuses on the joyous ambiance of the ever-so fast-approaching holiday seasons, and is sure to provide your child with hours of hours of educational entertainment! Our Board book collection is available for those children who are either just beginning to read, or who are not able to read yet. These books are full of colorful tales and where the illustrations catch the attention of a developing infant and a allow a young reader to associate basic words
● Easy Readers ( Grade Level 1-5)
Our easy reader collection is great for those children who are just beginning to read, and or already have some reading skills developed, but may need to work on practicing those skills. These books are available in a variety of different formats, such as chapter book style, simple one-line sentence style or one word sentence style! Your new reader is sure to develop their reading skills while navigating the pages of an easy reader!
Circulation Dept
Circulation Check Out Rules:
No renewals on reserved items.
No renewals after an item is six weeks overdue
No new check outs if patron's record has any item more than six weeks overdue.
No more than 30 items can be checked out to a patron's card at one time.
Maximum of 2 renewals per item.
Patrons must present library card to check out items.
Patrons may not check out more than the specified number of listed items.
Patron's must use their own card, not someone else's.
Patron's must be 12 years of age or in the 6th grade in order to have internet privileges.
We currently have 40 libraries with whom we can borrow materials from.
Sample Description
[WPSM_AC_SH id=2948]
Computer Services
Little Dixie Library Moberly Branch
offers 10 computers for patrons allowing 2 hours per day in the Moberly lab. There are two visitor computers allowing 30 minutes for individuals that are visiting the library that do not have a library card.
Using another persons card is not allowed for several reasons.
Important reason, there is money involved for printing transactions.
You would be responsible for others actions if someone were to use your card. i.e. logging onto illegal sites. If caught both parties will be banned from the library computers for six months, 1st offense.
Madison Branch
– Has 7 computers, Color Printer, Black & white printer. Two Web Catalogs and two Early Literacy Computers.
Paris Branch
– Has 7 computers, Color Printer, Black & white printer. Two Web Catalogs and two Early Literacy Computers.
Huntsville Library
– Has 6 computers, Color Printer, Black & white printer. Two Web Catalogs and two Early Literacy Computers. All public machines use Cassie from Librarica.com to manage time for the patrons on the computers and printing. This implements fairness for all patrons that use the computers.
Printing:
Black & White Copies are 15 cents
Color copies are 50 cents per copy.
The Branch Without Walls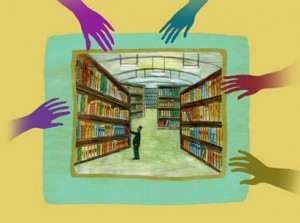 Adult Outreach Services exist is to help homebound patrons enjoy the library while not necessarily having to physically visit the building. Delivery of books, magazines, and books on CD or cassette are scheduled for any patron in need. To be eligible for the Outreach program, the patron must have a physical disability or is homebound due to health reasons, which prohibits them from coming to the library. The patron profile and Outreach certification, two documents required by the library to officiate Outreach, must be filled out and completed by certified personnel before deliveries of books can begin. Our target audiences include:
Homebound adults and those in nursing or retirement centers
Children and young people in day care centers, Head Start programs, and special at-risk programs
For dates of delivery please check our online
calendar
. For more information contact your local branch library or the Outreach Department at (660) 263-4426 ext. 18
The Reference Desk is where you can find help with those hard to answer reference questions. The desk is located at the north end of the second floor in the Moberly Library. The Reference desk is staffed with professionals eager to aid you in your research and quests for journal articles and books. Assistance is also available for the abundance of electronic database subscriptions the library offers, as well as the many other reference sources in the library. When accessing the library's resources from home and you find yourself in the need of some help with your research, you can call the reference desk staff for help during business hours at (660-263-4426) .Please don't hesitate to come to the Reference Desk with any questions about using our resources or with any problems you may encounter during your research.
Wolfner Library is a free library service for Missourians who are unable to use standard print materials due to a visual or physical disability. Materials are mailed to and from library patrons at their homes, postage paid. There is no charge, whatsoever, to the patron. Currently, over 11,000 Missourians actively use Wolfner Library.
The library's collection includes fiction and nonfiction audio, braille, and large print books for all ages. Over seventy (70) magazine subscriptions are available, and the library loans playback machines to those using audio books.
Wolfner Library is open Monday through Friday, 8:00 a.m. to 5:00 p.m. The library is located in the James C. Kirkpatrick State Information Center at 600 West Main Street in Jefferson City, Missouri.  
Wolfner Library Individual Application
Wolfner Public Access Catalog